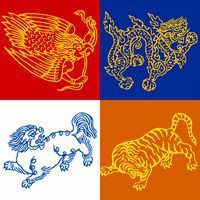 Distance Dharma Group
A Distance Dharma Group is beginning in the New Year (Gregorian not Shambhala).
We will meet on the 1st and 3rd Thursday evenings of the month, 7 – 8:30pm central time.
We will use our inaugural meeting on January 16 to share our Dharma journeys as a way make connections with one another. Thereafter we will work our way through Pema Chodron's new book, Welcoming the Unwelcome. We will pilot this January through April and see how it works.
Sam Aherns and Ann Tyndall will be hosting the meetings. That is, they will send out information about meetings and have the Zoom room open and comfy for each meeting. You are welcome to join whenever you can.
If you want to join the Distance Dharma Group, please email Sam Ahrens. Her email is [email protected] Please provide your contact information – email and phone. You will then receive the information for the first meeting.
Those of us who live far afield are looking forward to forming an online community as a way of maintaining a connection to the Minneapolis Shambhala Center and deepening our practice and study of the Shambhala Dharma.