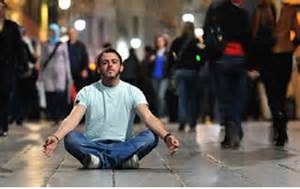 Meditation in Everyday Life via Zoom
with Scott Kamilar & Steven Anderson
This 5 week course provides introductory tools and teachings for working with meditation in everyday life. With simple instructions and support, mindfulness meditation practice can become part of one's life, revealing our innate stability, strength and clarity.
This first course in the Everyday Life series will provide an opportunity to learn and deepen one's understanding of meditation, with practical suggestions for establishing a sitting practice in the midst of our speedy lives.
Through a combination of video teachings and Zoom discussions Mr. Anderson and Mr. Kamilar will present the practice of peaceful abiding meditation and guidance on how to establish a meditation practice. By deepening our experience and understanding of ourselves through the practice of meditation, we more fully become who we already are.
This course is open to everyone. No previous meditation experience is required.
Our Generosity Policy
In order to make our programs accessible to everyone, we have a "pay what you can afford" policy. If the program price is an obstacle for you, please decide what works for you and offer whatever you can.
For those who can offer more than the program price, we have a "patron price". Your generosity in offering the patron price helps cover the costs for others who are not able to pay the full price and will help the center during a time when course income is reduced.