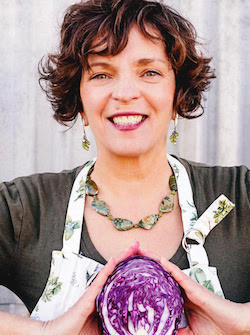 Mindful Eating: Joining Heaven and Earth at the Meal Table
with Sandy Doubek
If you think of mindful eating as chewing on a single raisin for hours on end, think again. Exploring food with Marcella is anything but a chore or a bore.
This course brings together cross-cultural spiritual teachings and cutting-edge research (heaven), practical tools (earth), and group support (human) to experientially transform food from a means of survival into an expression of personal dignity and enlightened society.
This class will not only enrich your spiritual and intellectual understanding of mindful eating; it will give you simple, effective practices for resolving the unconscious behaviors that sabotage your relationship with food, so that you can effortlessly join the view and practice of eating properly at meal time.
Moderated by Sandy Doubek and includes a live session with Marcella and our group at a time TBD. Zoom link sent after registration.
Our Generosity Policy
In order to make our programs accessible to everyone, we have a "pay what you can afford" policy. If the program price is an obstacle for you, please decide what works for you and offer whatever you can.
For those who can offer more than the program price, we have a "patron price". Your generosity in offering the patron price helps cover the costs for others who are not able to pay the full price and will help the center during a time when course income is reduced.