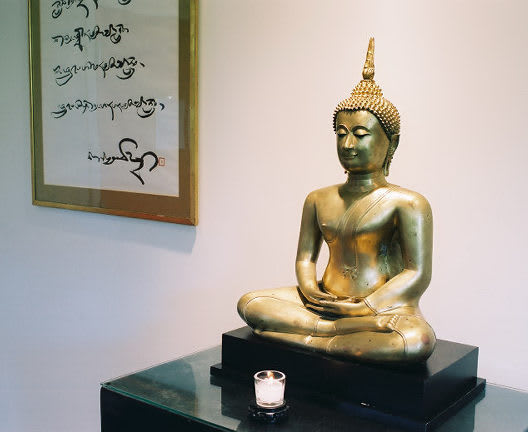 Starting the Journey of Meditation: The Hinayana Buddhist path
with Patrick Dallas & Scott Kamilar
By engaging in meditation practice we can begin to explore the insights of the Buddha for ourselves. During this class we will discuss the elements of mindfulness and awareness that are practiced in meditation, engage in the practice together, and have discussions around the insights that arise. Topics presented will include the life of the Buddha, the four noble truths, and the notions of impermanence and egolessness. Please join us on this journey!
This is a 5 week class on Tuesday evenings at the Shambhala Center, beginning Septemebr 12, 2023, 7pm to 8:45pm.
Our Generosity Policy
In order to make our programs accessible to everyone, we have a "pay what you can afford" policy. If the program price is an obstacle for you, please decide what works for you and offer whatever you can.
For those who can offer more than the program price, we have a "patron price". Your generosity in offering the patron price helps cover the costs for others who are not able to pay the full price.