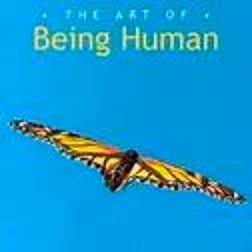 Shambhala Training Level I - The Art of Being Human
This course is being offered in partnership with Shambhala Online. You register directly with Shambhala Online via the link below. Participants will have two options for attending the retreat:
We will gather at the Shambhala Center with a local coordinator and participate as a group along with other Shambhala Centers via zoom.
You can paticipate via zoom on your own.
Course Description
This weekend retreat is ideal for anyone seeking to learn the practice of mindfulness meditation, develop a regular meditation practice, and cultivate a healthier and more loving relationship with themselves.
Through meditation practice, you will glimpse unconditional goodness as the ground of your existence. You will learn how to open to yourself with gentleness and appreciation, and begin to see your potential as a genuine and compassionate human being.
Shambhala Level I is an excellent introductory program for anyone interested in the path of meditation. It will help open your eyes, heart, and mind to your own basic goodness and the sacredness of life.
This weekend retreat will include guided meditation instruction, periods of both sitting and "Zen-style" walking meditation, talks, silent periods, and group discussions.
Shambhala Training Level I is the first retreat in a progressive series of five weekend retreats, with each weekend a prerequisite for the following weekend.
Program price: $149
Patron Price: $199
Repeat price: $50. If you have already taken the Level I, you can select the discount request button at the bottom of the registration page. This will take you to an online form where you can request this repeat rate.
About the online teacher:
John Rockwell has been on the path of dharma for 47 years. He met Chögyam Trungpa Rinpoche in 1975 and studied and practiced the Buddhist and Shambhala teachings for 12 years with him, and in particular worked with him on translating Tibetan texts into English. For ten years, he studied and taught at Naropa University in the Buddhist Studies department. For many years, he served as an acharya or senior teacher for Sakyong Mipham Rinpoche and also studied intensively with Khenpo Tsultrim Gyamtso Rinpoche. His inspiration now is to open the heart and senses on the spot.