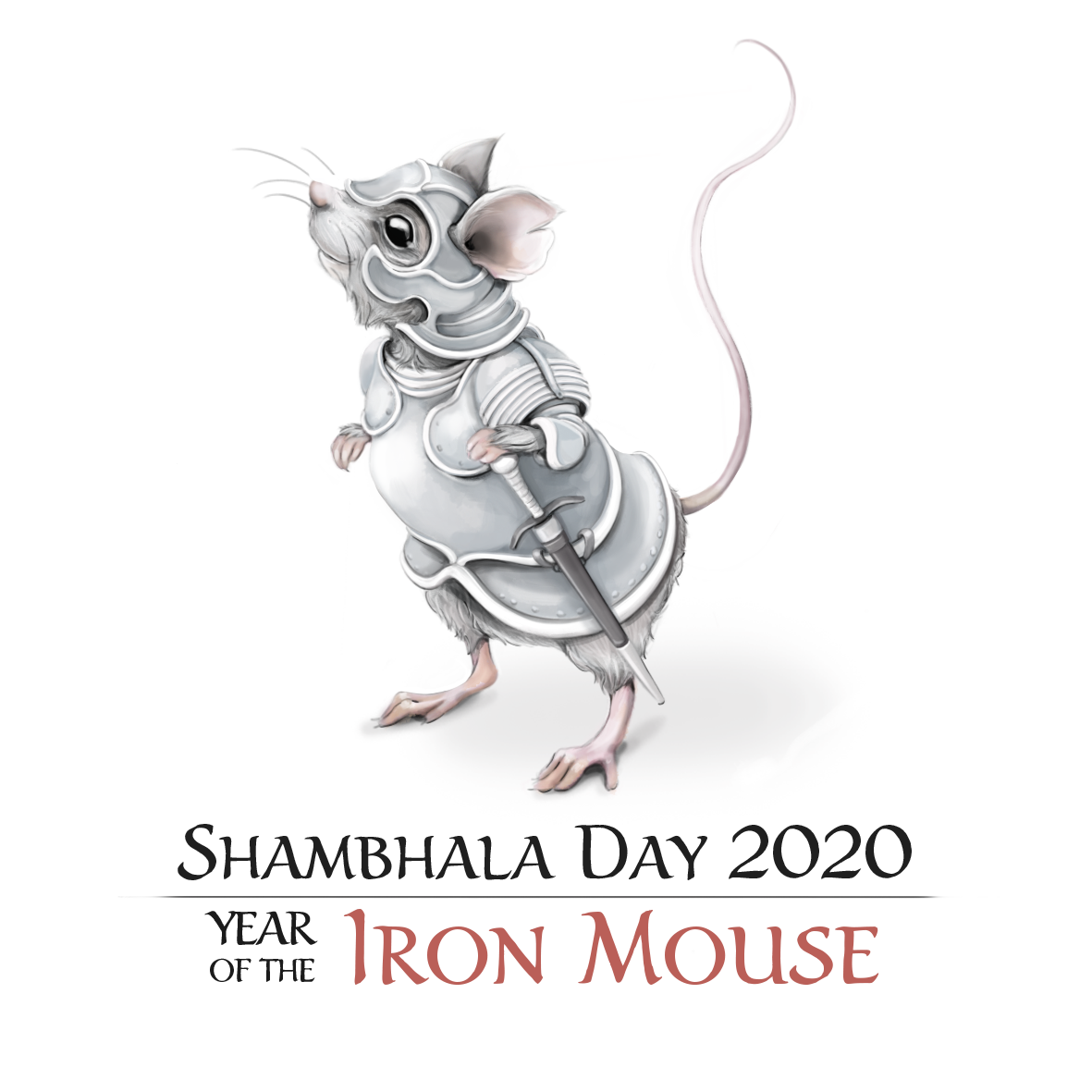 Shambhala Day: Year of the Iron Mouse
Shambhala Day marks the beginning of the new year, the Year of the Iron Mouse. Shambhala Day is one of the most important traditions of the Shambhala Mandala. Based on the traditional Tibetan New Year celebration of Losar, the day is calculated astrologically according to the Tibetan lunar calendar, and changes every year to coincide with the annual lunar cycles.
Shambhala Day is a time for us to express the wealth and richness of our spiritual and cultural heritage through feasting, conviviality, and elegance. Everyone is welcome! Come for all or any part of the celebration.
Please note: Times are tentative. The program and times will be determined shortly. Please keep an eye on our website and the Shambhala Center of Minneapolis newsletter for further information.