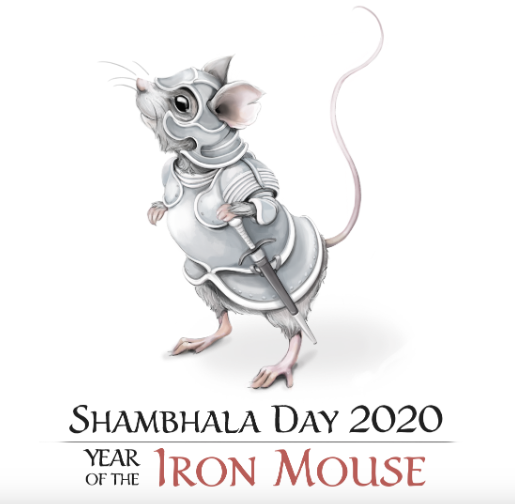 Mamo Chants
This year Shambhala Day (Tibetan new year) is on February 24th. It is one of the major Shambhala community days of celebration. As the current Shambhala year comes to an end, we enter the period known as the dön season, the ten days before Shambhala Day when the accumulated negativity, underlying habitual patterns and latent obstacles of the past year are heightened.
It is traditional during this period to intensify one's practice, particularly the practices that invoke protector principle, to pacify and transmute negativity. It is generally considered a time to lie low and to refrain from embarking on new projects, unnecessary travel, and risky ventures.
During the dön season, it is also traditional to gather together in the evening to practice and recite protector chants, and in particular, the chant "Pacifying the Turmoil of the Mamos". This chant is recited in order to pacify the karmic cause of personal, social, and environmental chaos that accumulates at the year's end. By reciting the chant, we tune into the protector principle of awareness and reconnect with sacred outlook.
Registration is not necessary to attend this practice event. This practice event is open to Members, Friends of Shambhala, and Non-Members who have taken a Shambhala Level or an Everyday Life class at the Shambhala Center.